Upcycled Vest with Faux Fur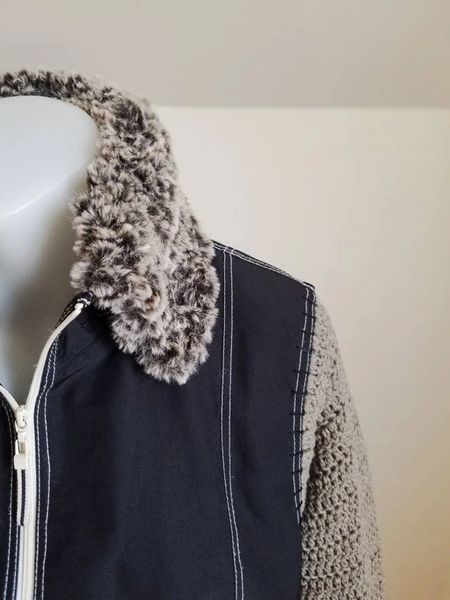 Our one of a kind upcycled jean jackets SOLD OUT a couple of weeks ago!

10 more are in production! This is #2! Each of our upcycled jackets are one of a kind. If you see one you just have, buy it before someone else gets it!

Liz Claiborne is the epitome of classic styling. This vest is black with an off white stitching and zipper contrast. 

Canadian wool, cashmere and faux fur maintain the classic look. 

Measurements laying flat:
Armpit to armpit: 19 inches
Sleeve width: 6 inches
Cuff width: 9 inches
Shoulder to waist: 22 inches

The sleeve width is smaller but the wool and cashmere will stretch. I would say if your upset arm is larger than 14 inches, then it might be a little tight. 

 I've looked all over the handmade community and no one has upcycled jean jackets like Black Pearl Creations! No jacket in our shop can be duplicated, making each piece a one off masterpiece. Once this pretty is gone, she is gone! This is a great way to recycle and re-purpose fibers to leave less of a strain on the planet.