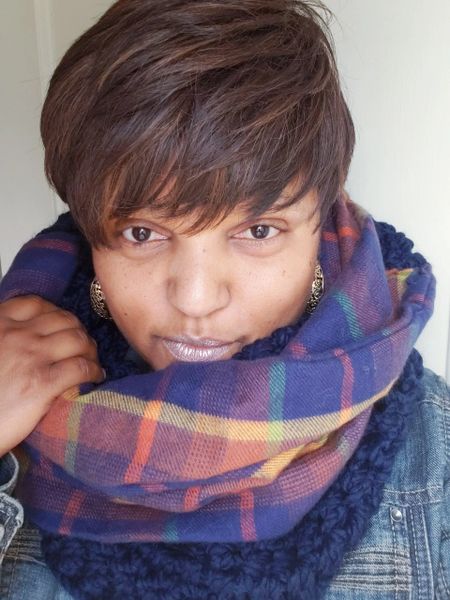 I see a guy not afraid of color wearing this scarf. The burnt orange might put off a few but if they're really fly, then they already have a good shirt, sock and shoe game! And they already see themselves in this scarf with a full ensemble.
Navy trench coat. Wing tip shoes. *Sigh*
.
Ok, back to reality! This scarf would make a great gift for that stylish man who has everything, except for our Blue Plaid Scarf! And, of course, if you buy it for him, you can always "borrow" it to go with that leather mid-length coat and buckled booties. 
I enjoy making these one of a kind pieces as there's nothing like knowing no one else has what you are strutting.
My Plaid Infinities are created with a wool blend and these are easily the warmest scarves that I create. Once you try it on, you won't want to take it off! 
Take care of your pretty with hand washing in cool water and laying flat to dry. 
See our other Plaid Infinities at: https://etsy.me/2HdiCLQ