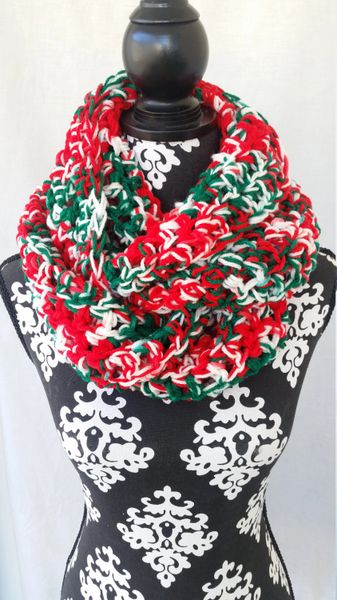 Everyone has an Ugly Christmas Sweater and now you can have the Ugly Christmas Scarf! But let's face it, this infinity scarf is so ugly that it's cute! 

This chunky scarf can be worn as wrapped once and let it hang or wrap it twice for a fabulous bohemian look!

It measures approx. 10" x 55".

Hand wash in cool water and lay flat to dry.