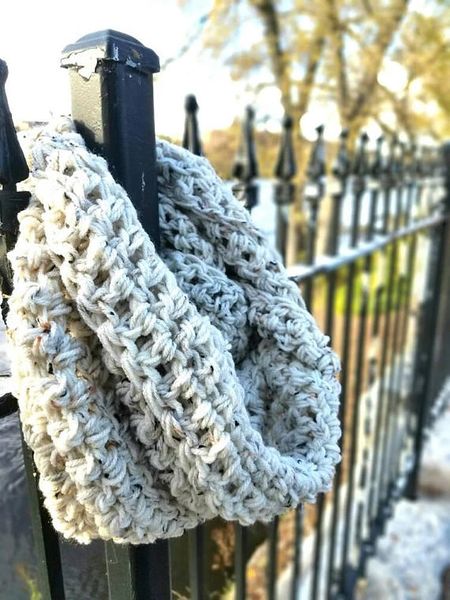 Tweed and winter white is the essential Bohemian girl's color palette. The chunky look lends a bohemian air to the design. Pair this cowl with leggings and a black peacoat for an easy urban style. 

My cowls have been featured at UsTendy as a must have accessory!

Use it as a a hood or wrap it keyhole style. It has an eternal twist. 

It measures approx. 10" x 55". 

Hand wash in cool water and lay flat to dry.