Turquoise Stone Buckle Scarf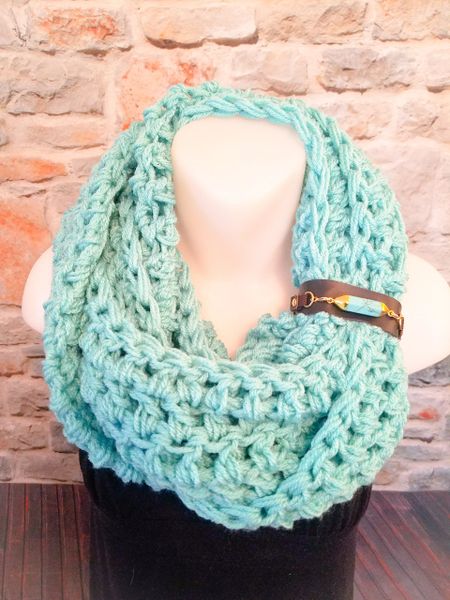 We're always on the lookout here at Black Pearl Creations to raise the bar on our designs. This time is no exception.  
Turquoise is a favored stone and color of Black Pearl's owner: Joede.
Imagine her delight  (and squeal) when she came across these genuine turquoise stone pieces. All she could think was her fans would love them as much as she would. There was an extremely limited supply but bought what was available: 6. 
Yes,  6 only. Don't wait until fall because they won't be around then.  
The style of this scarf is like Black Pearl Creations' other buckle scarves. Still warm and chunky.