The Original Cowl Dreamcatcher Scarf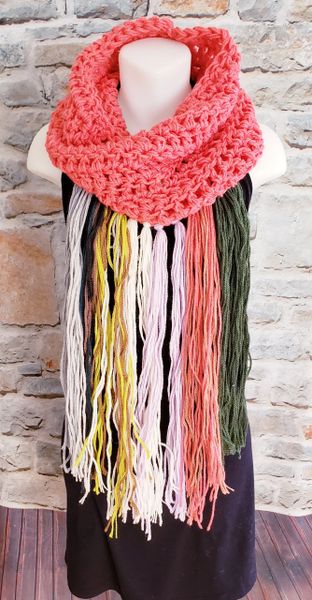 With over a foot of luscious fringe, this chunky infinity scarf will top off all of your fall outerwear! Due to it's silhouette, we call this one the Dreamcatcher Scarf! 
Understated colors add to the distinctly bohemian vibe of this scarf. It's a great textured piece. . The fringe is an updated look with a bold new proportion.
We pride ourselves on creating crocheted items not found anywhere else. Our pieces are not for everyone and our Dreamcatcher Scarf is a testament to that.