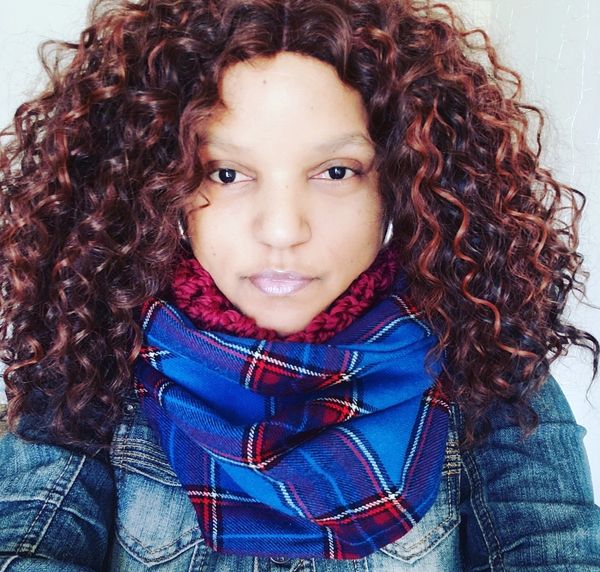 The fun part with upcycling vintage fabrics is that you don't know how your project will look until it's finished.
Well, ta-da! This pretty is finished! I love this traditional tartan! 
I will have more than a couple of these available due to buying just a yard *ahem* or two. 
All of my items are handmade. Fabrics, notions and other accessories used to create my scarves are sourced from my travels. From New England to Montreal to the Indigenous lands of the southwest, I will always work to incorporate unique accessories to create handcrafted bespoke scarves. 
I enjoy making these one of a kind pieces. There's nothing like knowing no one else has what you have!
We're still in winter in unbelievable temps; this scarf will keep you warm and cute while doing it! It's made from a wool blend and these are easily the warmest scarves that we create! Once you try it on, you won't want to take it off! 
Take care of your pretty with hand washing in cool water and laying flat to dry.