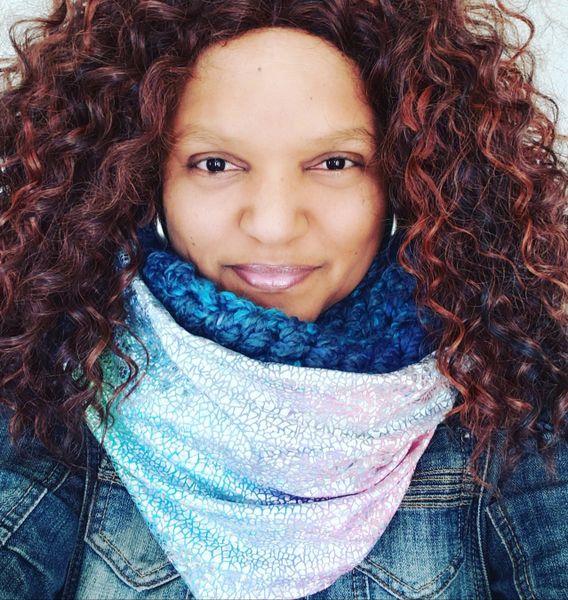 This Reversible Mermaid scarf is stunning and the pictures are doing it absolutely no justice! She gives sparkle!
Even the rainbow tie dye is giving me true mermaid vibes!
Like my Plaid Infinities, this one is long enough to wrap around twice to get that coveted chunky look. The sparkly side it's a smooth fabric so it will not snag or catch onto your coat or hair. It is an extremely comfortable fabric to wear! 
It is also very warm so in the fall and winter, you can show off your Mermaid style!
Nothing more needs to be said: she is gorgeous!