Reversible African Print Infinity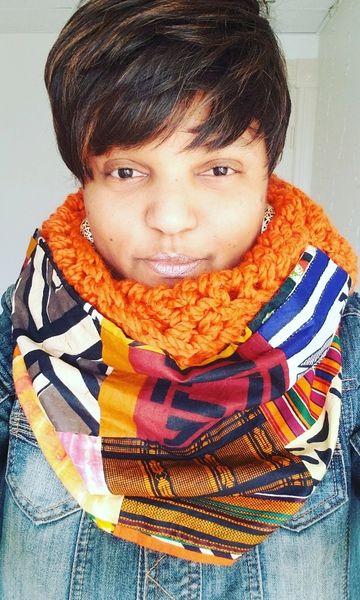 I love to wear various African prints and this one is very different. I love the variety in it. I've had it for 4 years and just didn't know what to do with it.
Until now. 
This scarf is reversible with gorgeous African prints on each side. 
As we come to identify more with our African-ness, we want items that represent us in our day to day activities. What better way to represent than in a scarf created with materials from Africa, created by a desendent of the Nigerian Igbo tribe (me). 
This scarf is long enough to wrap around at least two times. The chunky crocheted fiber is handmade by myself. It is from a wool blend and you will not find a warmer scarf for the winter. 
To take care of this pretty: hand wash in cold water and lay flat to dry.