Red and White Plaid with Grey Contrast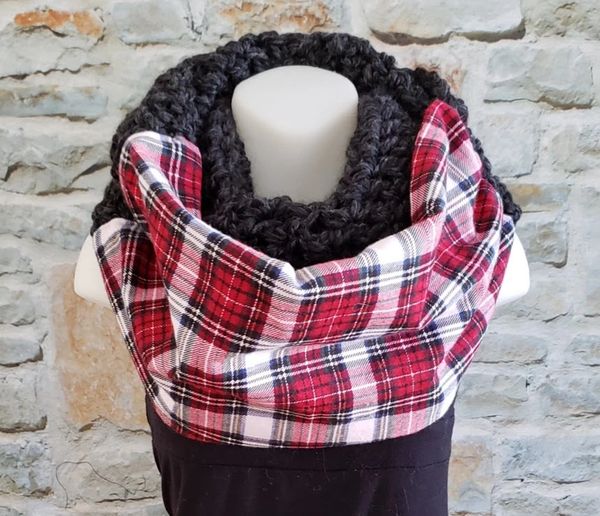 Having grown up in the United Kingdom I love Tartan. This one resembles the tartan from the Queen of England herself!
In the UK, tartan is the name of the pattern and plaid is the name of a tartan patterned piece of wool worn over the shoulder with kilts and other Scottish traditional costumes. 

This scarf is long enough to wrap around at least two times. The chunky crocheted fiber is handmade by myself. It is from a wool blend and you will not find a warmer scarf for the winter. 

See our other plaid infinities at: https://bit.ly/2ylIFcR

To take care of this pretty: hand wash in cold water and lay flat to dry.