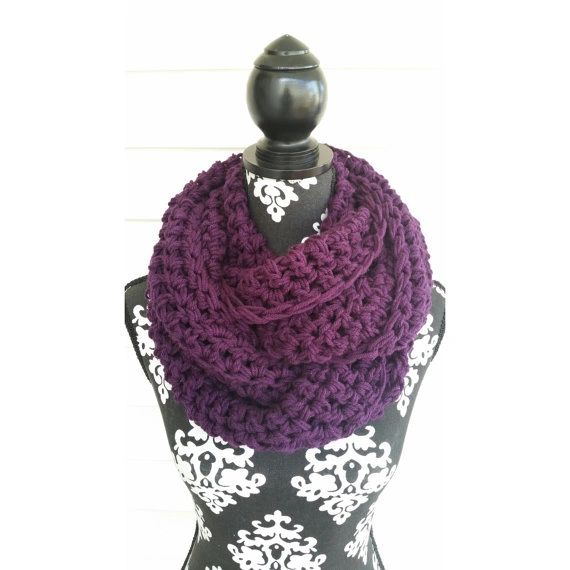 This purple is luscious! The deep jewel tone sets off on trend natural colored fur vests! Bohemian fashion in a snap!

Pair this chunky purple scarf with leggings, a peacoat and trendy boots for an easy urban style. Use it as a a hood or wrap it keyhole style. It is a fabulous chunky, Bohemian look! It has an eternal twist. 

UsTendy has featured my chunky scarves as a must have accessory so you would do well to have one of the trendiest scarves out there!

It measures approx. 10" x 55".

Hand wash in cool water and lay flat to dry.