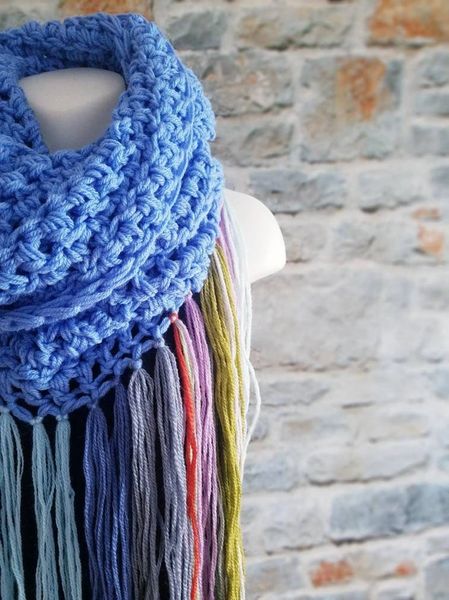 Blue comes in so many shades and this is one of the prettiest. The fringe matches and contrasts at the same time for a semi-monochromatic look.
This oversized scarf is versatile and can be worn with a variety of outfits. Think ripped jeans and a velour blazer.
There is only one of this beautiful scarf available. Once she is gone, she is gone.
The silhouette is like a Dreamcatcher so I thought the name was apropos. The fringe is over a foot long. The scarf is an infinity and is made in our famous chunky, thick texture.
I will only be making 25 Dreamcatchers in various bohemian styled colorways. The fringe is from a vintage collection and I only acquired so much...
We pride ourselves on creating crocheted items not found anywhere else. Our pieces are not for everybody and this scarf is a testament to that.
Make sure you handwash in cool water and lay flat to dry.