Neutral Plaid Infinity #4 with Black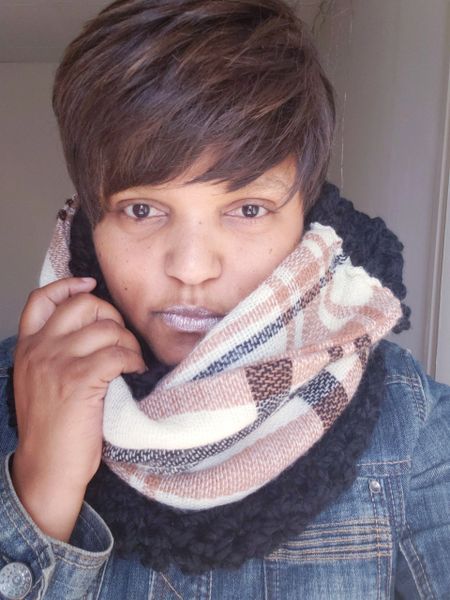 I'm going to go out on a limb here and say that most of you were waiting for a Black contrasted neutral Plaid Infinity....
The old cliche is in play here: I saved the best for last. Yes, she is the last of the Neutral Collection and I had a blast creating them and dropping them on you one by one.
Black is in style year round, year after year. The neutral palette in this collection make it easy to makes these scarves your go to for all of fall and winter. (And if you're in New England: especially for March)!
These plaid scarves are made from a wool blend and these are easily the warmest scarves that I create. Once you try it on, you won't want to take it off! 
And, again  She's the only one. If you ❤️ her, buy her before she goes home with someone else, like #1 which went to a new home within 24 hours.