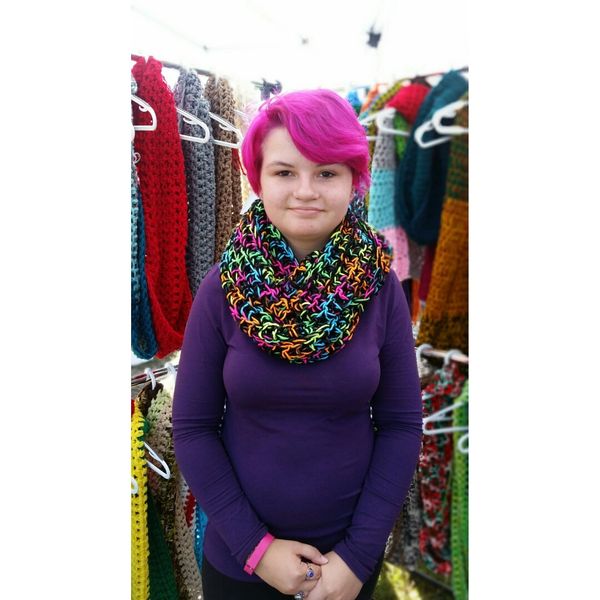 This chunky scarf will look great with any black jacket! If you're a true hippie,  then you must have one psychedelic neon piece in your closet and this is it!

Wrap it once and let it hang or wrap it twice for a chunky, bohemian look!

It measures approx. 10" x 55". Hand wash in cool water and lay flat to dry.