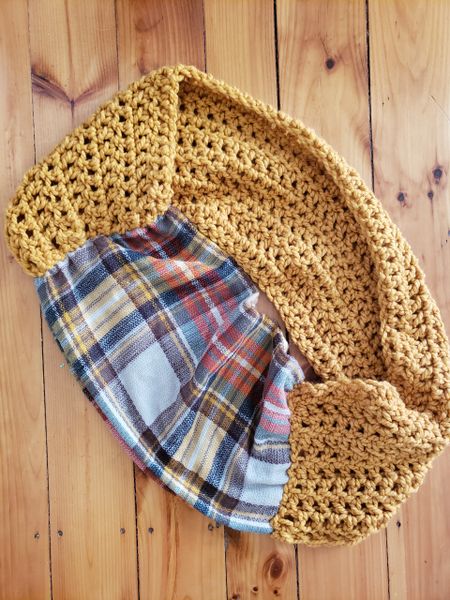 This scarf reminds of midwestern sunsets. It will match all of your warm colored outwear. 
My plaid Infinities are extremely popular and do not stay in stock. Many are a limited edition so that lends to their exclusivity and there is nothing like knowing no one else has what you have.  They are made from a wool blend and are easily the warmest scarves that I create! Once you put it on, you won't want to take it off!
Take care of your pretty by hand washing in cool water and laying flat to dry.

See our other Plaid Infinities here.