Mustard Gold Plaid Infinity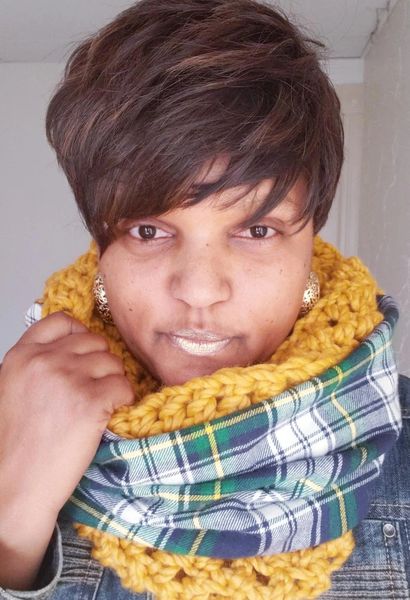 Having grown up in the United Kingdom I love Tartan. This one resembles the tartan from Cape Breton in Canada. In the UK, tartan is the name of the pattern and plaid is the name of a tartan patterned piece of wool worn over the shoulder with kilts and other Scottish traditional costumes. 
Mustard yellow, navy blue, forest green and snow white combine to make a scarf that, even though not neutral in the traditional sense, can be worn with just about everything!
I don't plan on buying anymore of this fabric. There is only one plaid scarf in this color combination. I also have this plaid with red available.
(I really want to find a mustard colored trench coat right now) But.....a navy peacoat!!!! That would be fabulous for those fall evenings out! 
To take care of this pretty: hand wash in cold water and lay flat to dry.