Multicolor Infinity Scarf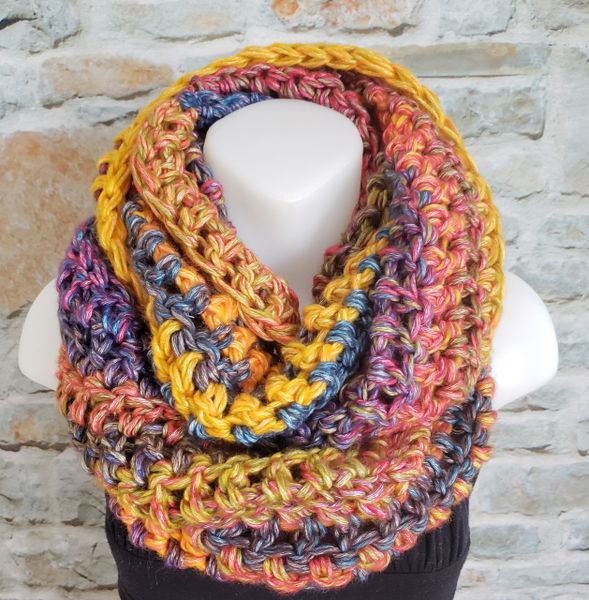 This fiber was in my inventory for a long time because I just wasn't quite sure of what to do with it.

Sometimes the simplest designs have the greatest punch.
Match it with any iridescent coat you may have although a black coat will make it pop even more!

It measures approx. 10" x 55". This is long enough to wrap around twice or to even wear as a hood.
Hand wash in cool water and lay flat to dry.