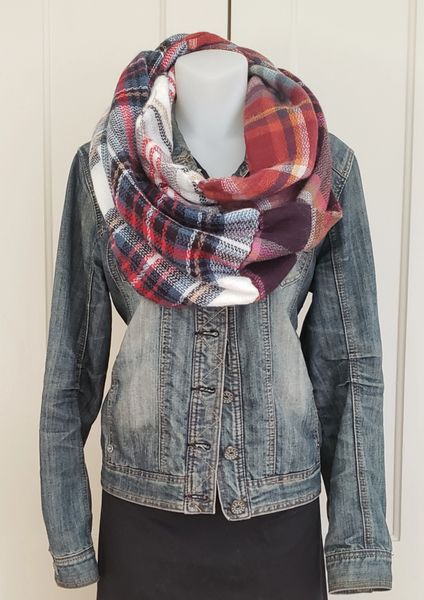 It will soon be a sweatshirt and flip flop kind of day in New England. Autumn
 is my absolute favorite time of year. It had always been my fave but when I moved to New England? I can't even describe it. 
I don't know how to capture the changing colors, the smell of bon fires, the squirrels and chipmunks running around preparing for the winter, the last warm swim of the summer, being able to open your windows at night and finally getting a good night sleep because of it. 
Let's not forget pumpkin spice everything.
And scarves. Lovely, cozy scarves. These scarves are created from the fabric we use in our Plaid Infinities. They are not as chunky as our Plaids but still oh so beautiful!
Each one will be different and unique in its own way. (Each photo is of the same scarf 😊). If you see one you love, jump on it because when you come back, it may have gone to another home.