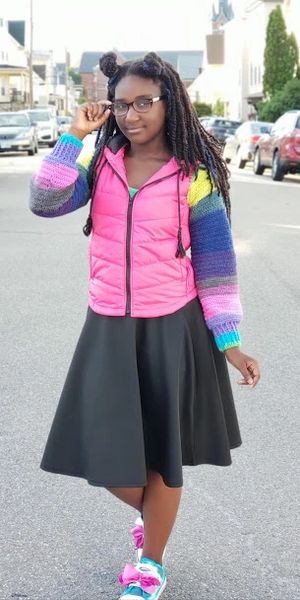 Adorable vest with neon rainbow sleeves. The vest is a puffer vest and the sleeves are hand crocheted. It is the only one available. Perfect for Fairy Kei and Lolita! 

Laying flat, she measures:
Armpit to armpit: 17 inches
Sleeve length: 21.5 inches
Sleeve width: 6 inches
Shoulder to bottom: 21 inches

Size S-M. 

I've looked all over the handmade community and no one has upcycled vests like Black Pearl Creations! Most jackets in our shop cannot be duplicated, making most a one off masterpiece. Once this pretty is gone, she is gone!