Jewel Toned Blanket Scarf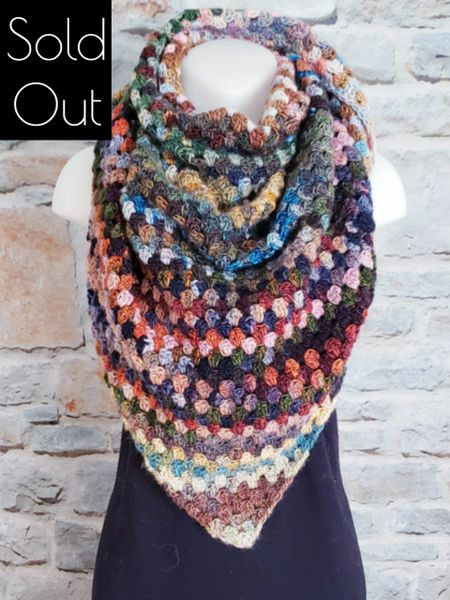 I bought this yarn during the Maine Yarn Cruise last year. What's that? Imagine a map across the entire state of Maine with 22 yarn shops. The idea is to visit each one and to get your passport stamped. (I almost hit them all). I made some enduring friendships and found yarn to die for. Yarn is almost saved in Maine. It was a joy to talk fiber and sheep and no one thought I was crazy!

For a wool,/acrylic blend, this yarn has a beautiful sheen to it. It is a mixture of 5 colorways so it can go with just about any shirt for the *next* Zoom meeting. 🙄🙄🙄 She is squishy soft and generous in size measuring 30 inches from top to bottom and 70 inches across. 

Black Pearl's blanket scarves are made from luxury fibers such as Swedish wool, Japanese silk, and ethically sourced cotton. Completely hand crocheted, all of our Blanket Scarves can take several weeks to make. These are truly one of a kind masterpieces.

When you see the blanket scarf you want,  buy it because the one you see today may be gone tomorrow.