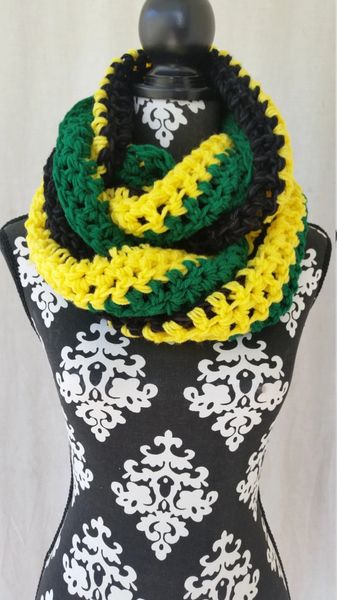 Hey, mon! Be able to recreate the laid back lifestyle of Jamaica with this chunky infinity.

Just like the islands, hippies are carefree so this scarf is a must in the Bohemian girl's color palette. A flowing maxi skirt, booties and a jean jacket is just one way to wear this bulky scarf.

Use it as a a hood or wrap it keyhole style. It is a fabulous Jamaican look!. 

It measures approx. 10" x 55". 

Hand wash in cool water and lay flat to dry.