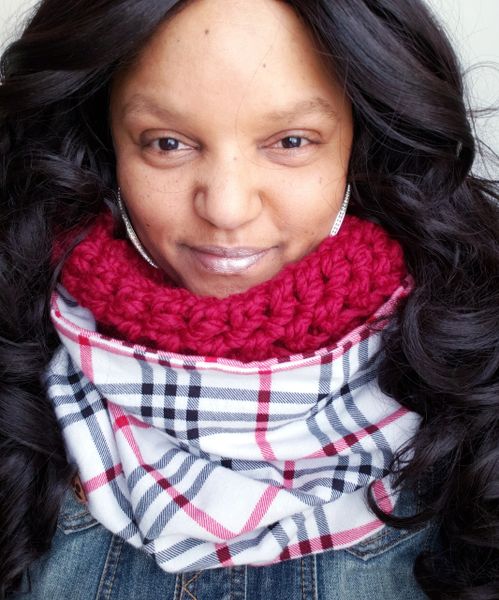 When I saw this fabric, all I thought of was April showers and an iconic trench coat! Black, white and red is a classic color combination. The solid red highlights the red lines in this similar pattern to a high end kind.  
Spring is almost here and this scarf will keep you trendy and cozy in raw April showers. 
It's long enough to wrap around your neck at least twice.
The chunky crocheted fiber is handmade by myself. It is from a wool blend and you will not find a warmer scarf for the winter. 

See our other Plaid and Crochet Infinities at: https://blackpearlcrochet.com/t/plaid-scarves

To take care of this pretty: hand wash in cold water and lay flat to dry.