Green Pink Fringe Necklace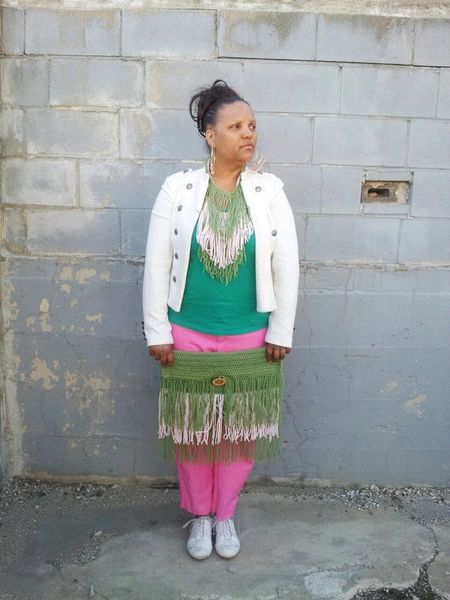 This hand crocheted Bohemian fringe scarf is a fabulous statement piece!
The pink and green AKA scarf was so popular last season that I had to include the color combination in the Spring/Summer 2014 line! (This combination is green, pink, green.)
Tee shirt and maxi skirt.
Tank top and capris.
Maxi dress. 
Add a touch of urban bohemian to any outfit.
Urban Bohemian.
Chic.
Statement Scarf.
Boho.
Ultra lightweight.
Buttons in the back.
Hand wash in cool water. Gently roll in towel. Fluff. Lay flat to dry.
Enjoy! 
Disclaimer: I am not an AKA member. I made this from a suggestion. No malice is intended.