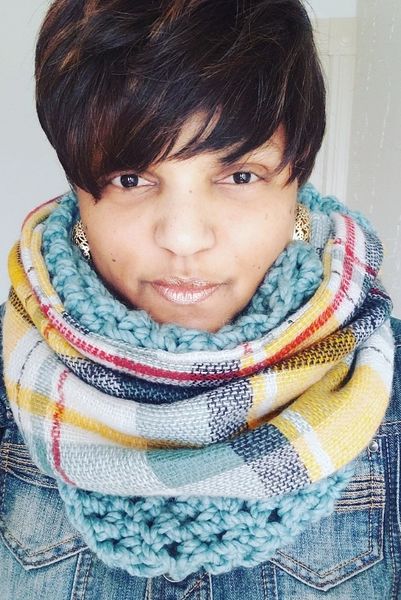 There is no other scarf perfect for winter than a Black Pearl Creations' Plaid Infinity Scarf.
This chubby scarf has yellow, season green along with a maroon contrast stripe. Even though it is not neutral in the traditional sense, I think it can be work with a variety of outfits!
It took me 3 months to find this colorway and I don't plan on creating anymore with it. 
I think a mustard trenchcoat or marroon peacoat would look fabulous with this scarf!
My plaid and crochet Infinities are extremely popular and do not stay in stock long! 
.
I enjoy making these one of a kind pieces. There's nothing like knowing no one else has what you have!
My Infinities are Handcrafted in New Hampshire, where we average 6 feet of snow a year. They will keep you warm. Trust us.
Our plaid scarves are so rustic looking and warm that they will become your go-to accessory for all of fall and winter. (And if you're in New England: especially for March)!

They are made from a wool blend and these are easily the warmest scarves that I create. Once you try it on, you won't want to take it off! 
Take care of your pretty with hand washing in cool water and laying flat to dry. See my other Plaid Infinities here. 
T