Faux Leather with Sweater Contrast Sleeves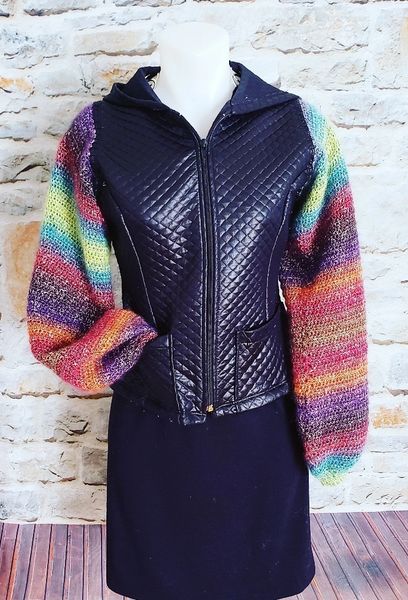 This piece is so unique that I'm actually speechless.

From the subtle glitter in the cotton blend yarn to the comfort of the quilted faux leather to the beautiful colorway and they way they sing with the black...I just don't know what to say!

Measurements for this pretty:
Armpit to armpit: 16 inches
Shoulder to waist: 18.5 inches
Sleeve length: 20.5 inches with a 0.5 inch ribbed cuff.

I've looked all over the handmade community and no one has upcycled jean jackets like the ones we make at Black Pearl Creations! Most jackets in our shop cannot be duplicated, making most a one off masterpiece. Once this pretty is gone, she is gone!