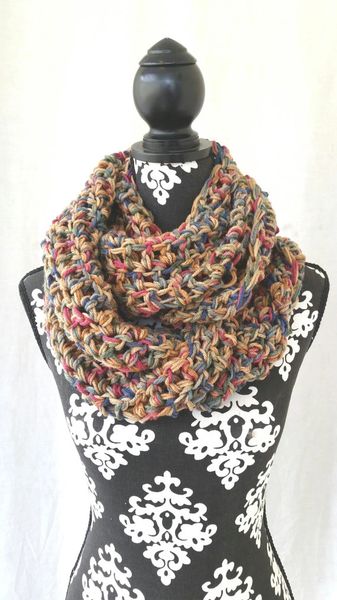 The chunky scarf lends a bohemian air to any outfit. A black peacoat, boots and leggings are the go to and stay warm outfit. This scarf will pop against the black. Golden brown, blue and a touch of burgundy blend to create a boho masterpiece. You can see the landscape of the desert in this infinity scarf. 

Use it as a a hood or wrap it keyhole style. It has an eternal twist. 

It measures approx. 10" x 55". 

Hand wash in cool water and lay flat to dry.