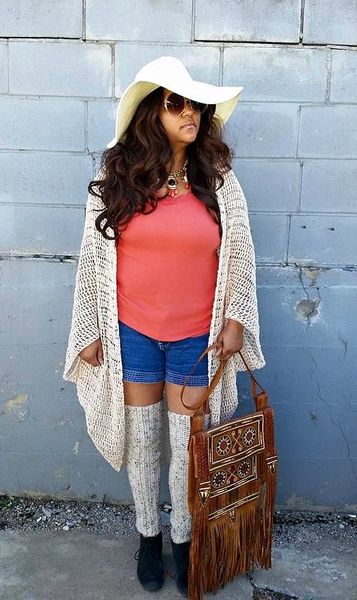 She had the heart of a gypsy and the soul of a gypsy. Release your inner hippie with this crocheted kimono.
*Please allow up to 2 weeks for creation. Thank you for understanding this is a handmade item with 1,000s of stitches.* 
Festival season is back! Show off your gypsy side with this oversized sweater at all of the popular events! It is free flowing, just like you. 
Great for cool summer evenings, late nights at the beach and all of the festivals. Wear it with shorts and a tank top or throw it on over a tee shirt maxi dress.
One size fits most.