Upcycled Jean Jacket with Angel Wings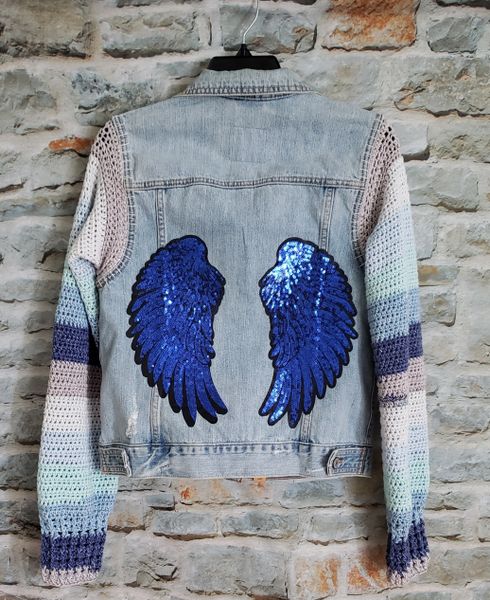 Tell them who you are without saying a word.

If you have been following Black Pearl Creations for the past year, then you know that we love ALL the glitter! This upcycled jacket is just fabulous if we do say so ourselves. 

Cotton sleeves make this a jacket that can be worn all year round. Denim is a classic material that is not going anywhere soon. It can be dressed up or down and compliments so many outfits.

Measurements for this pretty:
Armpit to Armpit: 17" 
Sleeve Length: 24" She bunches at the wrist for a 90s feel
Sleeve Width: 6" And there is some stretch
Shoulder to Waist: 21"

Size S

I've looked all over the handmade community and no one has upcycled jean jackets like the ones we make at Black Pearl Creations! Most jackets in our shop cannot be duplicated, making most a one off masterpiece. Once this pretty is gone, she is gone!