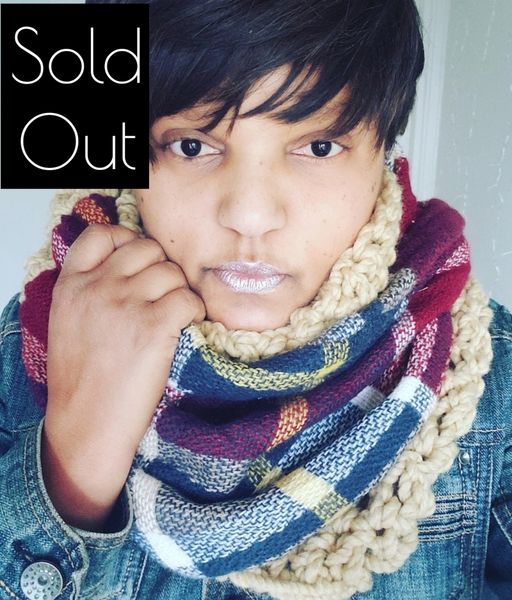 Pumpkin spice 
Leaves changing colors
Apple cider
Scarf weather!

And there is no other scarf perfect for fall than a Black Pearl Creations' scarf!
The blue and maroon pop with the beige hand crocheted portion. The plaid is a distinctive pattern and goes with many coats and jackets.
These scarves are created in New Hampshire, where we average 6 feet of snow a year. They will keep you warm. Trust us.
Our plaid scarves are so rustic looking and warm that they will become your go-to accessory for all of fall and winter. (And if you're in New England: especially for March)!

These plaid scarves are made from a wool blend and these are easily the warmest scarves that I create. Once you try it on, you won't want to take it off! 

And again, She's the only one. If you ❤️ her, buy her before she goes home with someone else, like some of our others did within 24 hours. 

Take care of your pretty with hand washing in cool water and laying flat to dry.