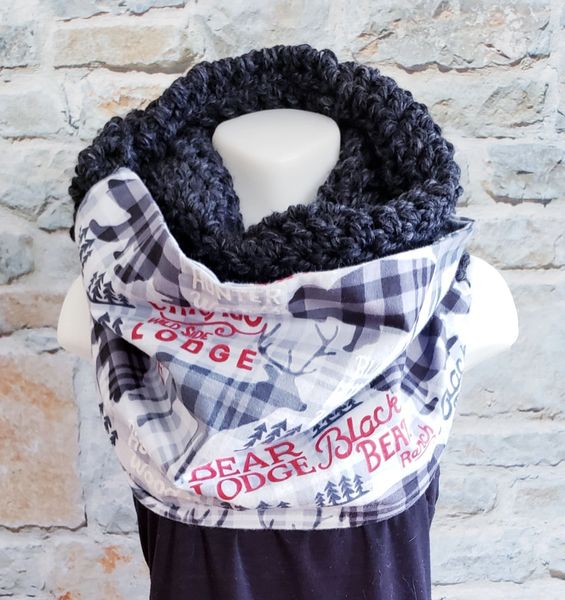 This is not a plaid scarf but it is oh so New Hampshire! Black Bear Lodge is in Waterville Valley in New Hampshire which is a very popular ski resort!
Just think of curling up in your one of a kind (yep, we only made one) Bear Lodge scarf at Bear Lodge!
From skiing to dinner by the fireplace to even trying your hand at Welch Mountain and the Dickey Mountain, this Crocheted scarf will keep you cozy!
It's made from a wool blend and these are easily the warmest scarves that we create! Once you try it on, you won't want to take it off! 
See our other fabric and crochet infinities at: https://bit.ly/2ylIFcR
Take care of your pretty with hand washing in cool water and laying flat to dry.