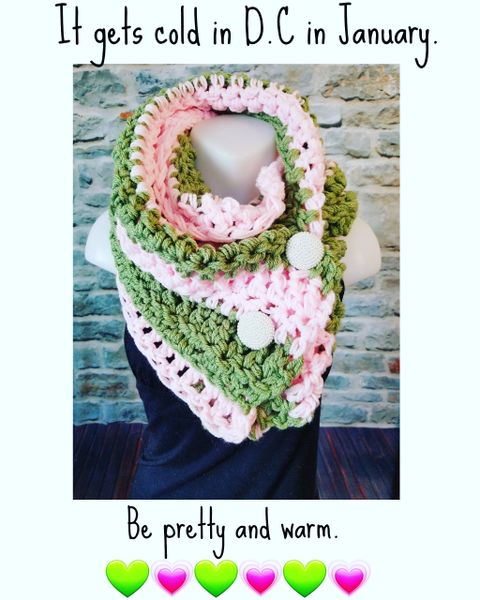 This scarf is perfect for any soror looking to show her pride of being a part of Alpha Kappa Alpha. One of their members suggested the color combination and pearl buttons.

Disclaimer: I am not an AKA member. I made this from a suggestion. No malice is intended.

Large pearl buttons add versatility to this scarf. You have the option of wearing it as a regular scarf or as a fabulous chunky cowl. I have enough buttons to make 4 more scarves. 

It measures approx. 10" x 65".

Hand wash in cool water and lay flat to dry.

Learn how to wear our button scarves in our video tutorial below!