Spring is funny fashion wise... You just want to get to summer so you can wear cute dresses or fall for your favorite boots or even winter for your cozy sweaters...
But spring?
Above the knee length skirt with rain boots, a tee shirt and a beanie. 🤣🤣🤣
Latty Fashion has some great ideas for layering pieces to create cute Spring outfits! I'm loving the vests! 
See the ideas here at: https://www.lattyfashion.shop/post/best-outfits-for-spring-and-summer-2019
*****
Black Pearl Creations Pricing Statement
My upcycled jean jackets take on many forms: hippie, casual and even a little funky. The one pictured has contrasting embroidery on the waist and I am making the sleeves in 100% merino wool from Canada (drove there to get it) with a hook 69/500ths of an inch in diameter.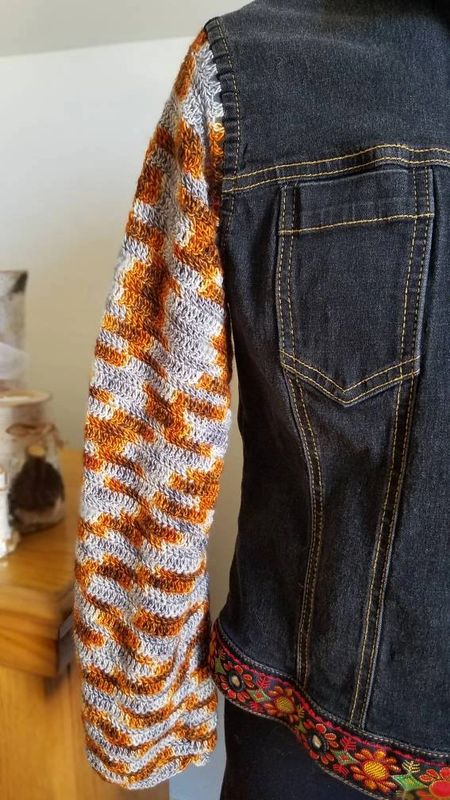 My jackets take a minimum of 20 hours to create. This does NOT include the measuring to get the sleeves even or the trial and error of what stitch and hook to use. It does NOT include the sourcing of the yarn or of the jackets. It does include hours of crochet skill, good eyesight, continuous counting, measuring and a good deal of doubt. (You can't tell what a crocheted garment will look like until you're at least a quarter finished with it. If it's not up to par, I undo that work and start over.)
My pricing not only includes supplies, it also includes my time and my expertise in design and color techniques that make up one of a kind pieces. You are just not going to find what I create with these on the mass market. My skills have been learned via practice and experience (read: time as I've been crocheting for 38 years now). You also get a quality garment that I designed specifically to last for years to come.
I understand that, to some, my pricing may seem "high". I assure you, you are not just buying a piece of clothing thrown together. You are purchasing an item that is one of a kind, made by an expert crocheter and will last you for many years. 
I live to crochet and love making these upcycled jean jackets. I have a passion for sheep, fiber, the needlework arts, fashion and YOU! 
Thank you for all of the support many of you have shown in the past, continue to do so now and will continue into the future. 
*****
January 8, 2018: Happy New Year! Our holiday season was fantastic and with the extreme cold, many are buying Black Pearl Creations' scarves to stay warm (and cute)! Can't forget the cute!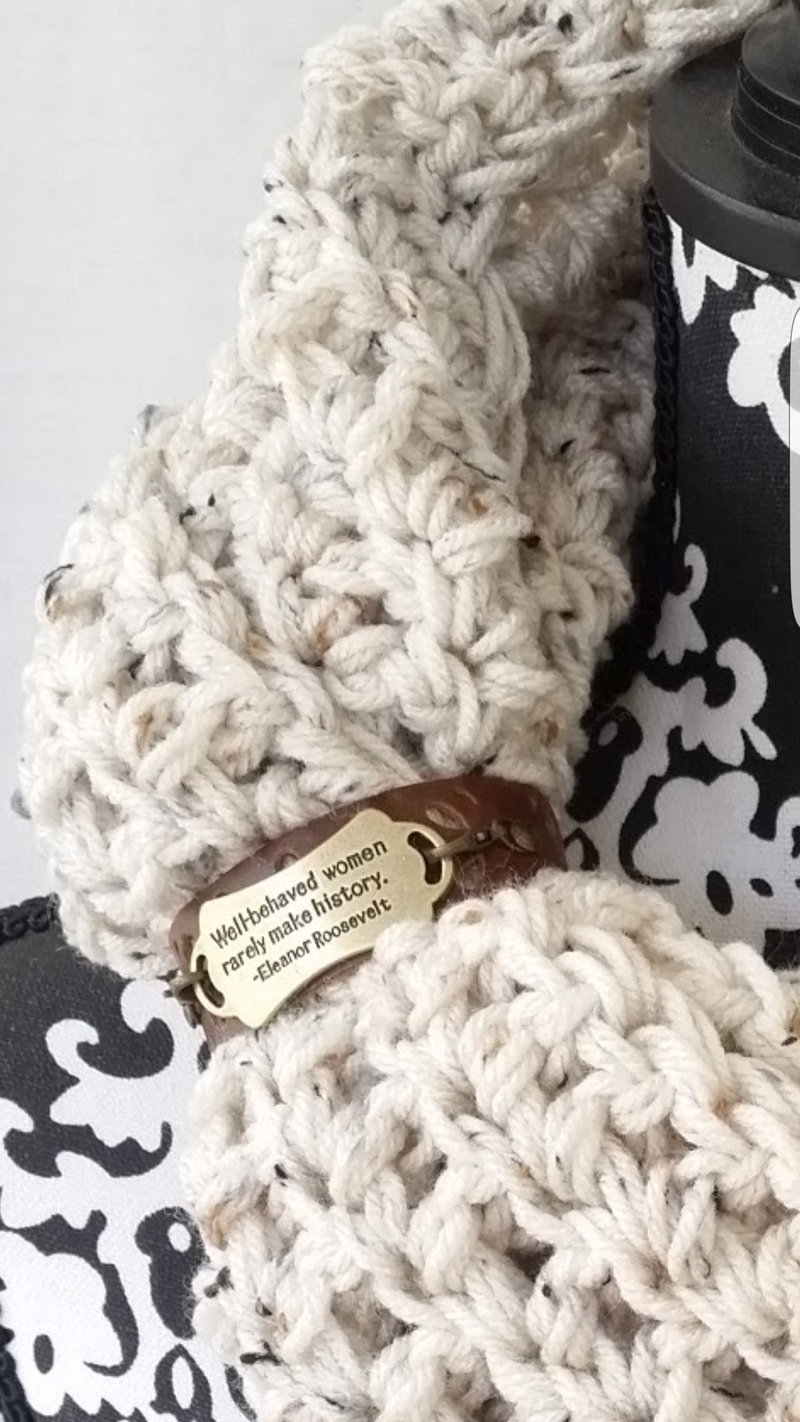 All good things come to an this and I'm sad to announce another discontinued item at Black Pearl.
Our Eleanor Roosevelt scarf is no more. As some of you know, I'm a Harvard graduate.  The original gator of that iconic statement was Laurel Ulrich, a professor of women's studies at Harvard in the 70's. She write it in an academic publication and has a book by the same name.  Her 2007 book explores the lives of 3 women whom we do remember: Virginia Woolfe, Christine de Pizan and Elizabeth Cady Stanton. When they each committed their act, it was in intellectual ways! If you have a chance, go check it out.
If you want a scarf with the saying and Ms. Ulrich's name, please let me know. 
Again, thank you for your support!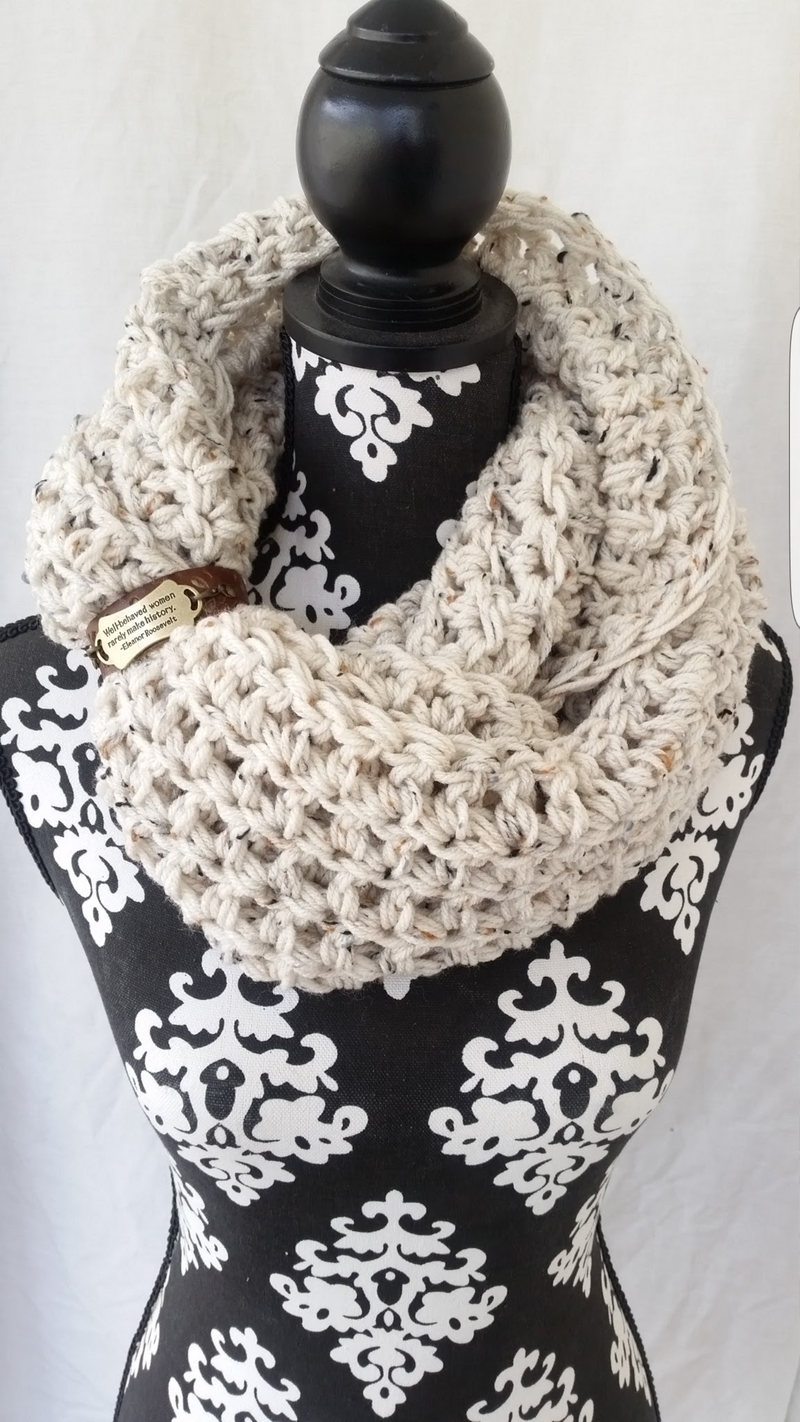 ******
November 25, 2017: On December 3, come see us at stART at the Station in Worcester, MA!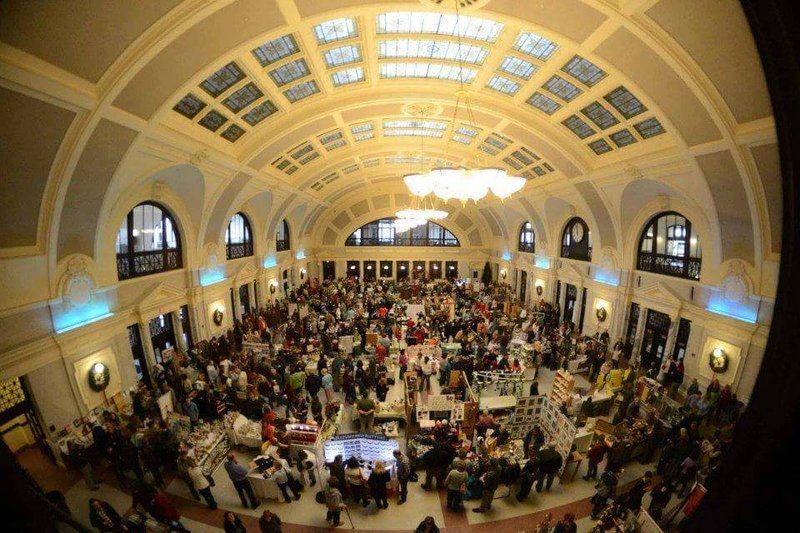 See more info on  the Facebook page >>https://www.facebook.com/events/117856625564696/?ti=cl

*****
October 27, 2017: Since 2013, Black Pearl Creations has been bringing you our beautiful Wood Button Scarves. In that time, we have sold over 75 scarves. That tells you of the limited availability of these wonderful designs.  And we have yet to come across anyone who makes them quite like we do.:-)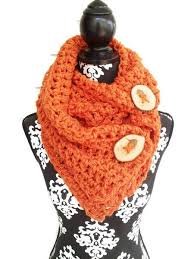 Using ethical methods, the trees used for our wood buttons were from naturally occurring fallen branches and necessary tree trimmings to maintain their growth. As a result of these measures the trees have thrived. At the same time, naturally fallen branches from dying trees  have slowed in their occurrence and the trimmings are not as vital with healthy trees. This means less buttons for our beautiful scarves. 
I was able to order six more buttons last night that were up to the criteria (size, look) we maintain when purchasing them. We've already received an order for one scarf.  That means there are four buttons left for two scarves. 
Two. 

**Oct 27: 0**
We do not know when more buttons will be available. Trees live up to 100's of years so we do not see any readily available in 6 months time. There are some available now but they do not meet Black Pearl Creations' criteria. We also have not found a source with exactly what we are looking for. We knew this day was coming so we had started the search last fall and have not had any success at finding the quality, workmanship and ethical practices all rolled into one. 
At this time, Black Pearl Creations is discontinuing our gorgeous button scarves until further notice. Once the scarves are ordered, that will be it indefinitely.  If our source lets us know of any available, we will grab them as we are able. 
We appreciate your prior and continued support!